The palm fruit needs to be separated from the palm fruit bunches before we can work on palm oil processing. So, what are the methods of separating palm fruit? It is mainly divided into two methods, the first is the traditional manual separation method, and the other is the separation using a palm threshing machine. Below, we will explain in detail the two methods of palm threshing.
The first method: traditional manual separation method
As the name suggests, this method involves threshing the palm fruit from the palm fruit bunches one by one by hand. The advantage of this method is that the investment is low and the money to buy the machine is saved. The disadvantage is that it requires a lot of labor and so that is only suitable for small-volume palm production.
Traditional manual separation of palm fruit
The second method: use a palm threshing machine for separation method
When the output increases, or when the pursuit of efficiency is relatively high, the second method can be used, that is, the use of a palm threshing machine to separate palm fruits. This not only reduces the labor force, but also can process a large number of palm fruit bunches in a short time. (Recommended reading: Palm fruit thresher machine) The following are three types of palm fruit thresher machines produced by our company with different yields: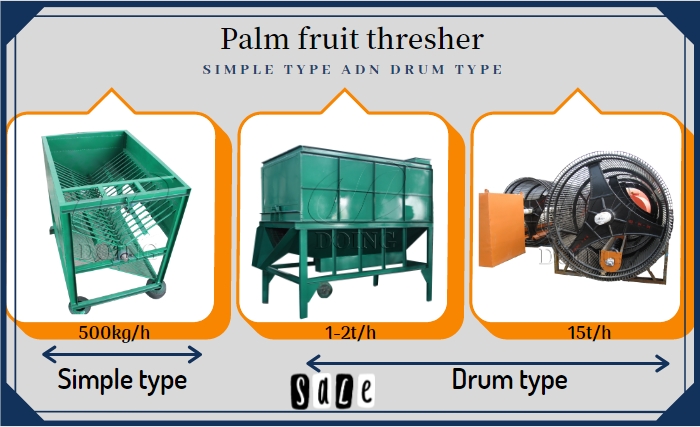 Palm fruit thresher machine
If you are interested in our palm threshing machine, please contact our company, we have dedicated equipment engineers who can make a plan for your palm oil processing business.