We Henan doing company self-designed the palm fruit thresher machine to separate palm fruit from palm fruit bunches. The production capacity range from 500kg/h to 120tph. For some special capacity , our company can offer customized services.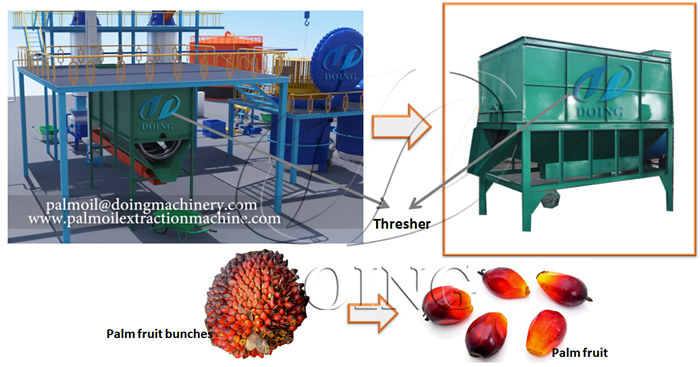 Small scale palm fruit thresher machine
The working principle of palm fruit thresher machine: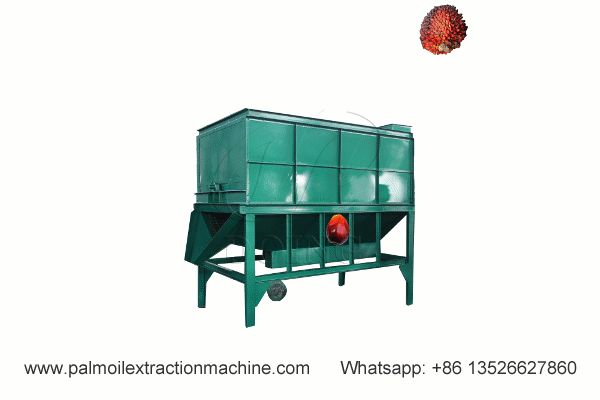 Small scale palm fruit thresher machine working principle
Firstly,palm fruits accounts for about 60% of whole palm fruit bunch,due to palm oil is extracted from palm fruits, the first step is to threshing palm fruit bunch and get palm fruits.
Our palm fruit thresher is drum type thresher, workers feeding the palm fruit bunch to the drum and separate the palm fruits from bunch by the centrifugation. And then the threshed palm fruits will be conveyed to next section by screw conveyor ---palm fruit digesting & pressing station. In the meantime, the empty palm fruit bunch will be come from another outlet of the palm fruit thresher.
The outstanding features of palm fruit thresher: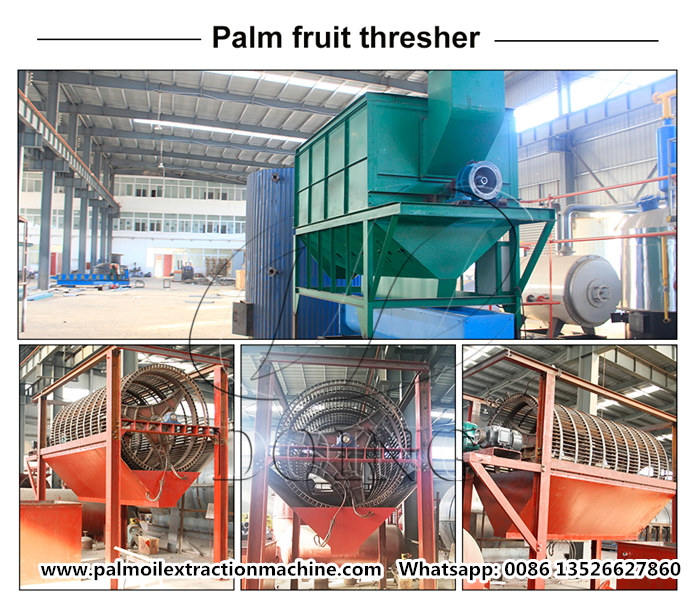 Small scale palm fruit thresher machine
A. Reasonable structure, easy to install and operate;
B. High threshing efficiency, high level of automation;
C. Low investment cost and fast return on investment;
D. The equipment is durable with low failure rate;
E. we use strip structure. It is better to thresh palm fruit . and avoid 2times uplift.
Technical parameters of palm fruit thresher machine:
Model
500kg/h palm fruit thresher
Photos:
Motor
4kw
Speed
75-180r/min
Capacity
500kg/h
Threshing Rate
>=95%
Turn drum diameter
1000*2000
Dimensions
2800*1000*1650mm
Weight
600kg