If you are interested in starting palm kernel oil business in Nigeria, we, as an equipment manufacturer which has been engaged in the cooking oil machinery industry for more than ten years, will give you professional advice on what preparations you should make from the following five parts. You need consider making business plan, researching the local market, choosing a location and setting up a factory, making sure stable source of raw material and buying palm kernel oil processing equipment. These preparations can help you better start your own palm kernel oil business.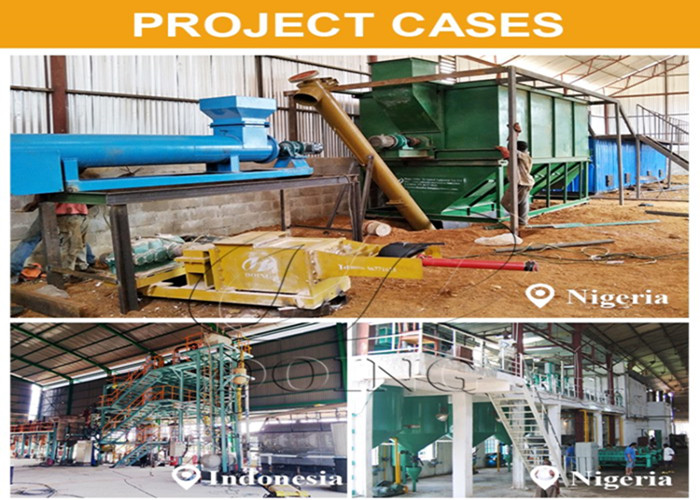 Palm kernel oil production project cases
1. Make a business plan
A business plan is the first step in starting any business. You need consider the size of the palm kernel oil mill you want to invest in. It helps determine how much money is needed and how it will be spent. In a way, it acts as a roadmap for business operations.
2. Research the local market
You need to research local palm kernel oil prices, so that you can get your business profit. Research local palm kernel oil prices can be based on pricing. Furthermore, the customer groups and main uses of palm kernel oil can be investigated. The more you know about the market, the more effective you will be in formulating subsequent marketing strategies for palm kernel oil.
3. Make sure stable source of raw materials
You have to have a stable source of raw materials. If you now own a plantation and are in the palm oil business, you can easily get palm kernels. However, if you just want to start a new project, then you need to find sources where you can buy palm kernels steadily.
4. Choose a location and set up a factory
Choosing a location is an important step. You will need to choose a location suitable for the purpose of production, either close to the raw material or easily accessible. After buying the land, you need to have the right land to build the palm kernel oil processing plant. Because you have to have the right place to put those palm kernel oil processing machines and then build factories and workshops.
5. Purchase palm kernel oil processing equipment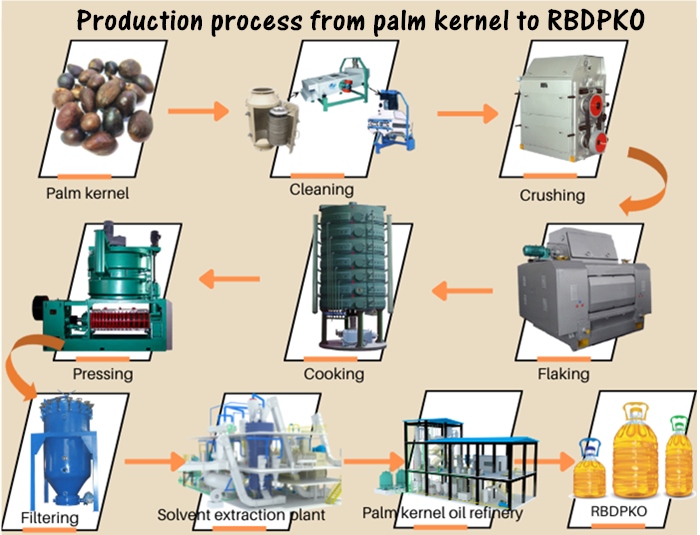 Palm kernel oil processing process and machine
The most important thing is that you had better find a professional palm kernel oil processing equipment manufacturer to buy good quality equipment. Like us, Henan Glory Company has been engaged in cooking oil machine design and manufacturing for more than 10 years, whose equipment obtained many approval by clients all over the world. Our company can provide different palm kernel oil processing equipment according to the actual situation and raw material quantity of customers. For example, for small quantities, we would recommend the use of a separated kernel oil press, which is of good quality, easy to operate and has a high oil yield. For customers with larger processing capacity, we have 1-10 tons per hour palm kernel oil production line, which contains fiber separator, palm kernel nut cracking and shell separator, crusher, cooker, palm kernel oil press and plate filter. If you need refined palm kernel oil, we have three types of refining plants for you to choose based on the automation of degree.
The five preparations are our advice on how to start palm kernel oil business in Nigeria. If you are interested in palm kernel oil processing equipment, Henan Glory has a professional team that can provide consultation, scheme production, installation guidance, site planning and other services, and can help customers solve the whole process from design to installation.