Palm kernel oil processing is a potential business with wide market and considerable profit. If the investors want to improve the palm kernel oil yield and maximize the profits of palm kernel processing, it is necessary to make the following preparations before squeezing palm kernel oil.
1.Palm kernel cracking and separating
Palm kernels are obtained from palm nuts. Palm nuts are very hard, it is difficult to press them directly to squeeze oil out and it may cause the waste of raw materials. Therefore, we need to crack palm nuts and separate palm kernel and shell to get the palm kernel.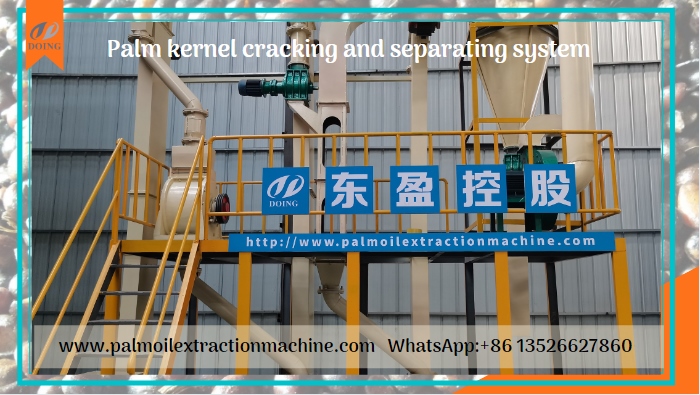 Palm kernel cracking and separating machine
Henan Glory specially designed the palm kernel cracking and separating machine with high working efficiency, and the distance between the tooth plate and the beating rod can be adjusted. It can help customers realize the fragmentation of the shell and retain the integrity of the kernel.
2.Palm kernel crushing
Next preparation we can do is adopting palm kernel crushing machine to crush palm kernel into small pieces. This preparation work can not only make the palm kernel easier to be cooked and pressed, but also is beneficial to reduce the processing pressure and the wear of palm kernel oil expeller.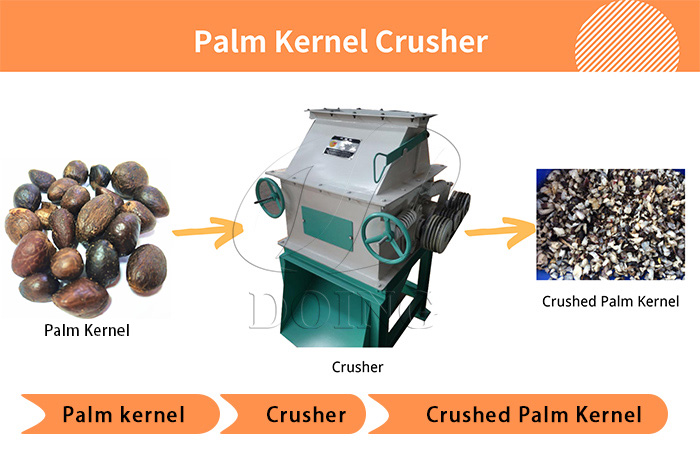 Palm kernel crushing machine
3.Palm kernel cooking
Last but not least, the preparation of palm kernel cooking should be done. The water content of the palm kernel before entering the oil press cannot be higher than 10%, otherwise the oil will stick to the roller during the squeezing step, which will affect the . So we can adopt cooker to adjust the temperature and moisture of palm kernel to the best condition, aiming at improving the final palm kernel oil yield.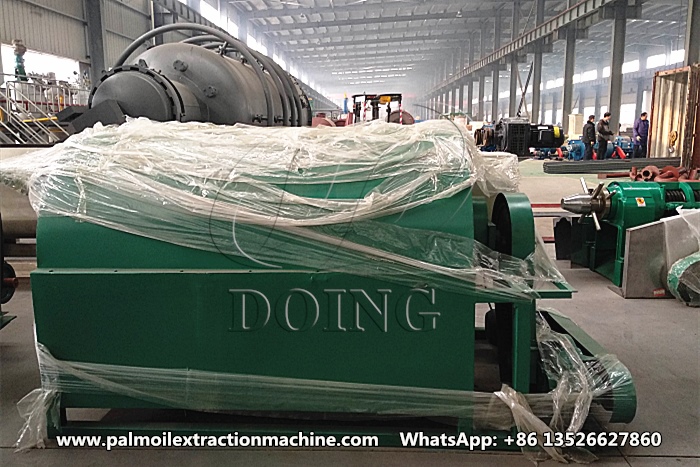 Palm kernel cooking machine
The above are the preparations that should be done before squeezing, and I hope it is beneficial to those interested in palm kernel oil processing business. As a professional palm oil&palm kernel oil processing machine manufacturer, Henan Glory company can not only offer you professional solutions, but also customize the most suitable palm kernel oil processing machine for you at a favorable price. Contact us to get the free quotation of it!