On August 1, 2022, Indonesian customer purchased a 500kgph diesel palm oil expeller from Henan Glory Company. The kind of palm oil expeller is our hot sale product, which has two types of engine, including diesel engine and motor power for customer to choose, and owns advantages of easy operation and durability.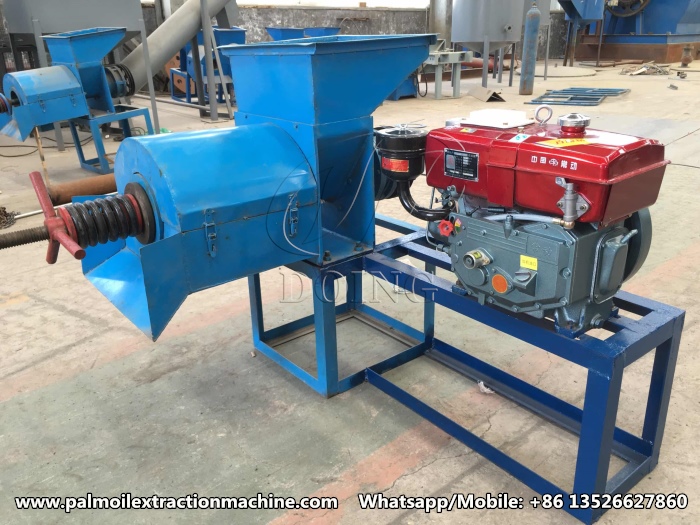 500kgph diesel palm oil expeller
The Indonesian customer wanted to start palm oil processing business as his sideline considering the large market of palm oil. Due to the first time to purchase palm oil expeller, the customer was very concerned about the quality and performance of the expeller and its shipping problem. For the first point, our sales manager introduced the material used in equipment, the design and residual oil rate of machine and show the customer the factory by phone video.
For material, our company choose 2Cr13 as the production material which is a high-strength wear-resistant alloy steel and its long service life.
For residual oil rate of our palm oil expeller, our machine has been tested for many times, and the pressure of our palm oil expeller comes from the simultaneous action of the front press screw and the rear reducer to produce extrusion and achieve the best pressing effect, the residual oil rate is low. Besides, the integrity of palm kernel is guaranteed and make the best quality of palm oil, and there is no mixing of palm oil and palm kernel oil.
For the shipment problem, our sales manager supplied various shipping ways for the Indonesian customer to choose and supply suitable scheme according to the customer's need. Besides, the palm oil expeller is in stock and can delivered ASAP. The customer is quite satisfied for everything and paid for that quickly.
[ Related reading: Palm oil extraction flow chart introduction ]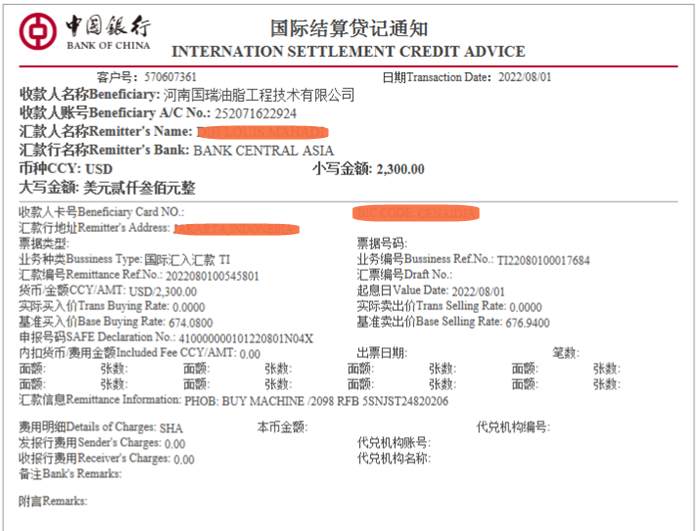 Collection receipt
Please follow us, we will update the latest information for you in the future. And any questions about palm oil or palm oil production machine, feel free to consult us.