2020 Chinese New year is approaching, we Henan Doing Company will have a 10-day holiday from January 22, 2020 to February 1, 2020. We will be back to work on February 1. In this happy day, all the staff of Henan Doing Machinery wish all the frinends a happy new year and the whole 2020 will be filled with good things.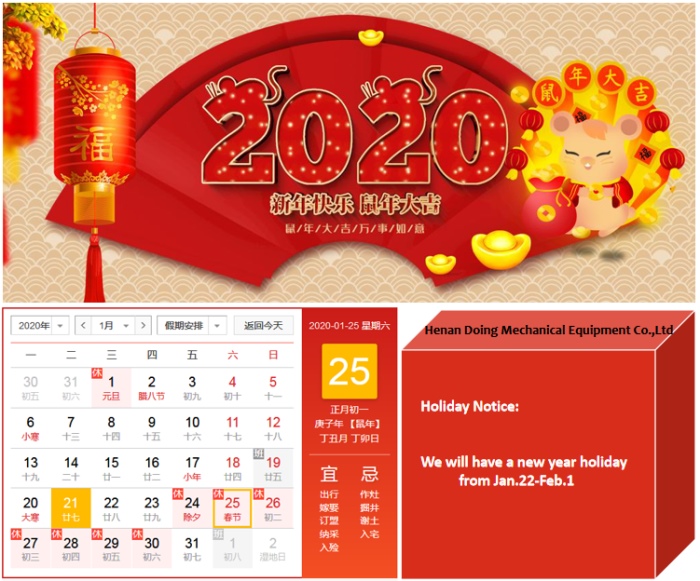 Holiday arrangement of Henan Doing Company
It's my honor to offer perfect and advanced technology palm oil processing machine and palm oil refining machine. And our companys' duty is to give you our best products and excellent service.Hope the next year is a prosperous and harvest year for both of us!

All the staff of Henan Doing Machinery wish all the frinends a happy new year
If you have any questions about our palm oil processing machine, palm oil refining machine, welcome to send your email to palmoil@doinggroup.com or call 0086 13526627860