On December 19, the 5TPH palm oil processing machine purchased by a customer in Abidjan, Côte d'Ivoire was officially delivered from Doing factory! This 5TPH palm oil processing machine used 4 40-foot tall containers and 2 ultra-high frames for transportation, with a total weight of nearly 130 tons.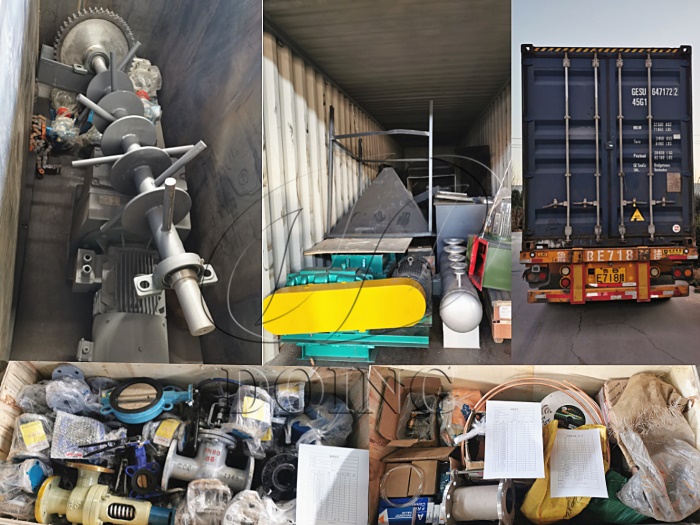 Palm oil processing machine delivery
This client is from Abidjan, the capital of Côte d'Ivoire. The client said that there are many palm plantations in Côte d'Ivoire, but there are no formal palm oil manufacturers and the business opportunities of palm oil processing are limitless. So he decided to set up his own palm oil processing plant to obtain considerable profits.
After careful search and comparison, the customer finally chose Doing Holdings - Henan Glory company, which has rich palm oil processing machine manufacturer experience and installation experience, and sent an inquiry.
After detailed communication, we learned that the customer intended to purchase palm fruit bunches from local farmers for processing, and the processing capacity of his ideal palm oil processing machine was 1 ton palm oil output per hour. Based on this, our project manager customized the solution of 5TPH palm oil production line and introduced the specific process flow and equipment configuration in detail, which are all in line with the customer's requirements.
This 5TPH palm oil processing machine is mainly composed of biomass boilers, vertical steam sterilization tank, rotary drum threshing machine, digesting tank and double screw palm oil press machine, palm oil clarification machine, and vacuum dehydration machine. Due to the high automation degree of equipment configuration, high professing efficiency and reasonable price, this cooperation has been promoted.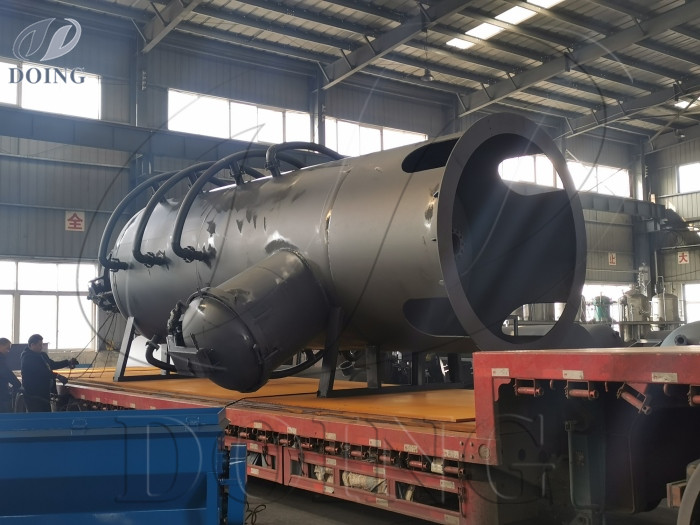 Vertical steam sterilization tank
The operation workshop of the entire 5TPH palm oil processing machine needs at least 1,000 square meters. And our engineer provided the required equipment layout, plant building basic diagram, required power distribution facilities and other information for this Ivorian customer. At present, the customer has prepared the land locally and started the construction of the palm oil processing plant.
On December 21, 2021, all goods have arrived at the port of departure, and the customer's freight forwarder is organizing shipment and departure. It is expected that customers can start the 5TPH palm oil procesing machine installation in March next year. Doing Holdings - Henan Glory company, as a professional palm oil processing machine research and development manufacturer, has always been committed to providing customers with the highest quality equipment and the most complete service. If you are also interested in our machines, please consult us.