On January 9, 2022, the 15 sets of diesel type palm oil expeller machines purchased by Angolan customer was officially delivered from Doing factory! All the main equipment and spare parts of each palm oil expeller are packed in a wooden box. The net weight of each palm oil expeller machine is 260KG, and the total weight after adding the wooden box is 320KG. This time, the 15 sets of palm oil expeller machines ordered by the Angolan customer are packed in 15 wooden cases.
【Related reading: Small scale palm oil expeller machine】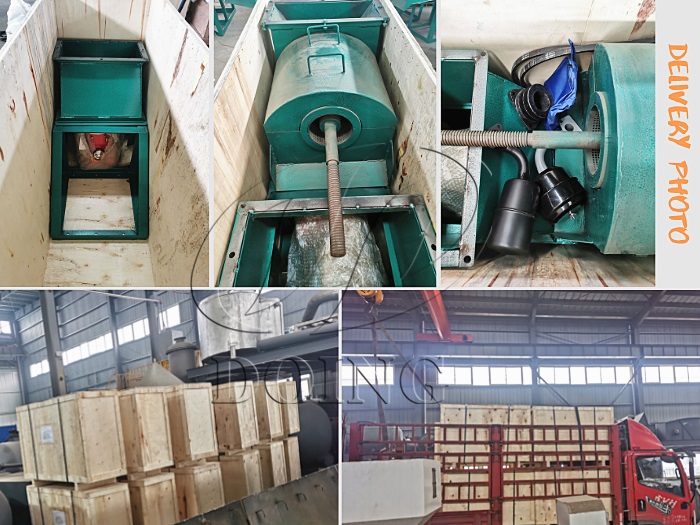 Palm oil expeller machine delivery photo
It is expected that this batch of palm oil expeller machines will arrive at the Angolan port 45 days later. At that time, our customer will handle customs clearance, transport the equipment to the factory, and then simply assemble it and put it into production. More information about palm oil expeller machine running situation, please contact us at any time.