Located in west Africa, Ghana's economy is dominated by agriculture. But palm oil is in short supply in Ghana and has been relying on imports to meet domestic consumption for several years. For example, Ghana imported nearly 250, 000 tons of palm oil from southeast Asia in 2014, worth more than $175 million. It can be seen from this that palm oil has a huge market in Ghana. In real life, quite a few people intend to set up palm oil mill plant in Ghana, but they don't know how to set up a palm oil mill and its costs. The article introduces what factors to consider when setting up a palm oil mill plant in Ghana.
Factor 1: Find a suitable location
It is better to have convenient transportation, so that the palm oil plant can receive fresh palm fruit from other places. Besides, you should consider the scale of a palm oil factory to choose a suitable land to built it.
HENAN GLORY is a professional company that not only manufactures palm oil processing machines but also can provide factory building designs and equipment layouts. So if you want to get factory building designs, welcome to consult more from Henan Glory company.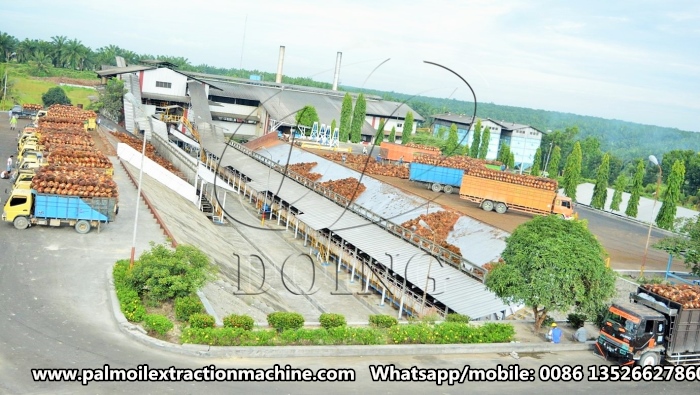 Palm oil mill plant
Factor 2: Set the budget
The budget includes the rent of land, the cost of palm oil processing machine and the salary of employees. According to your budget, choose your palm oil processing machine and the scale of palm oil mill plant.
Factor 3: Advanced palm oil processing machine
HENAN GLORY can provide a complete set of palm oil processing machines.
• Palm fruit sterilizer
• Palm fruit thresher---simple type thresher/drum type thresher
• Palm fruit digester
• Double screw palm oil press
• Crude palm oil filter machine---vibrating screen+clarification machine+ plate filter machine
• Palm oil drying machine
• Palm oil tank

Palm oil processing machine
The palm oil processing machine 's price in Henan Glory company is varied according to the scale of palm oil plant. The 1-5 tph palm oil production line costs 10000-30000USD. The large scale costs 150000USD above.
The palm oil processing machine in Henan Glory company has been tested for many times to realize the low residual oil rate--5%, and the machine owns high quality steel and long service life.
As far, the Henan Glory palm oil processing machine has exported 90 countries and received many good feedback. [ Related reading: A customer from Ghana purchased a 500kg/h diesel type palm oil press from Henan Glory Company ]
Factor 4: Source for customers
After you know how to set up palm oil mill plant in Ghana, you also need to find a solid palm oil market. You can find retailers among market sellers, cosmetologists, housewives, etc. To attract many clients, you can try other modes of marketing such as:
• Online marketing (social media, google ad, etc)
• Referral marketing
• Newspaper marketing
• Word of mouth
• Collaboration/Partnership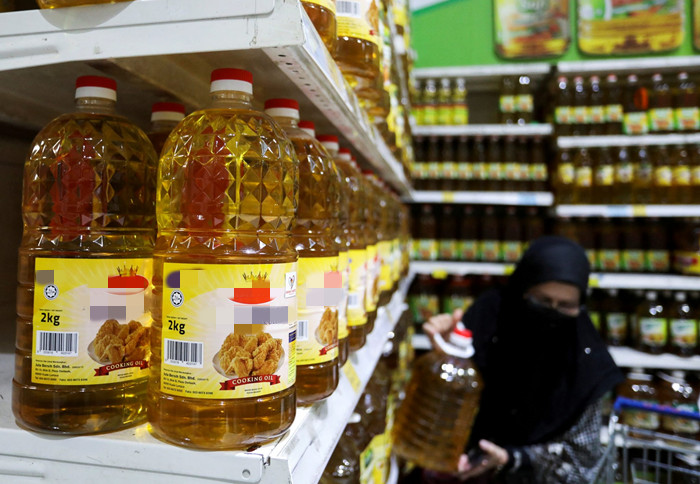 Palm oil products in supermarket
Factor 5: Get familiar with Ghanaian government policies
Samuel Avarra, President of Ghana palm oil development association, called on the government to strengthen planning and policy support for the development of the palm oil industry. Government in Ghana also paid much attention to palm oil mill plant and supplied some policy convenience for palm oil producers. So if you plan to set up palm oil mill plant in Ghana, you need to get familiar with local government policies, or you may get some subsidies and help.
The article mentions some important factors when setting up a palm oil plant in Ghana. If you considered these factors and still have some trouble, feel free to contact us. Henan Glory company will supply helpful suggestions and high palm oil processing machine for you.