Palm oil is in greatest demand in Nigeria, where it is used in almost every home for cooking. But the traditiaonal palm oil extraction process is uncomplicated. Its production requires processes as explained below.
Harvesting
Riped palm fruits are harvested from the palm trees with cutlasses or small axes by practical climbing of the tree by man with the aid of a rope known as "Igba". This rope holds the man's waist to the tree and allows the shifting-up while climbing. Another type of climbing rope connects one lap and the other feet to the tree. The former and the latter could be make of iron or from plants products.
Due to free fall from the tree, the fruits usually spread and requires picking. And the bunches are cut and kept for four or more days to allow soften for easy removal.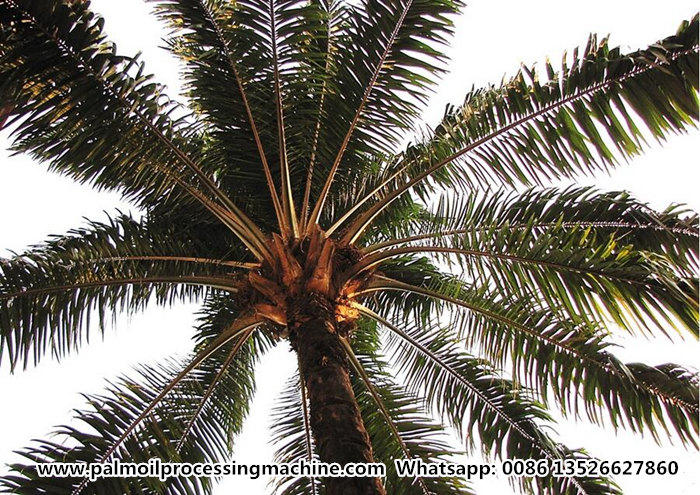 Riped palm fruits are harvested from the palm trees
Palm Oil Extraction Process:
The harvested palm fruit bunches will be transported to the processing location, they are cooked with ordinary water and allow to cool before squeezing with "Palm oil expeller machine". Extracted substances are now taken into the container/chamber, built underground with concrete or blocks or woods, where they are washed with water and separated the constituents (raw oil, palm carnels, and other minor parts). The palm nuts are later sun-dried for use in other industries. The extracted raw oil is further cooked. At a high temperature, the finished oil floats in the cooking container and it is being extracted for used.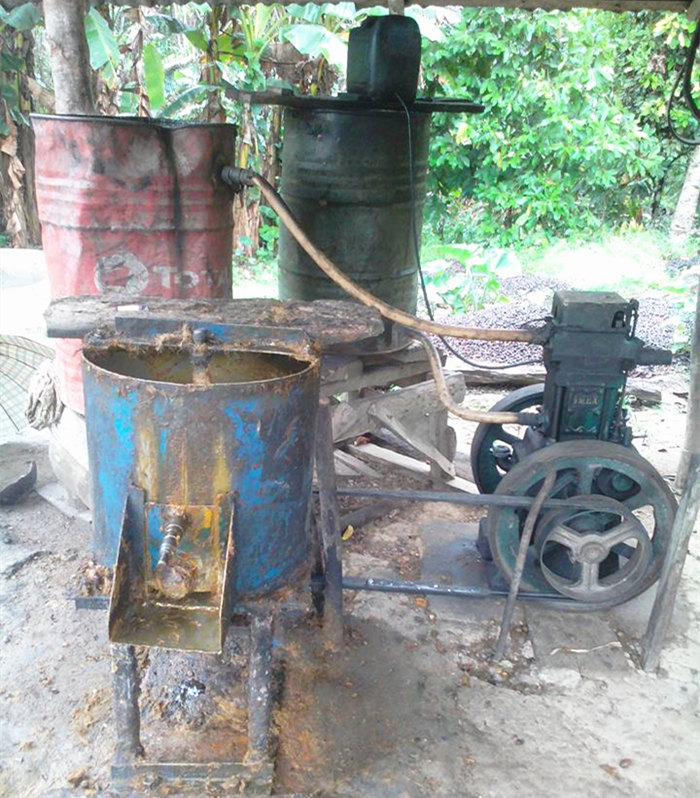 Nigeria local fabricated palm oil expeller machine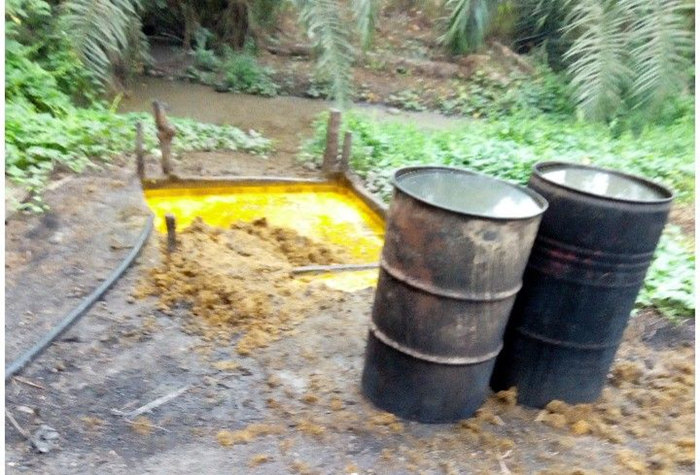 Nigeria locap people is washing extracted substances with water
Althrough this Nigeria local traditional palm oil extraction method can extract palm oil out, but it is inefficient. As a professional mannufacturer of palm oil extraction machine. We Henan Doing Company can supply 300-500kg/h palm oil press machine which can meet Nigeria local palm oil production demands.
Henan Doing Company designed 300-500kg/h palm oil press machine is as follows: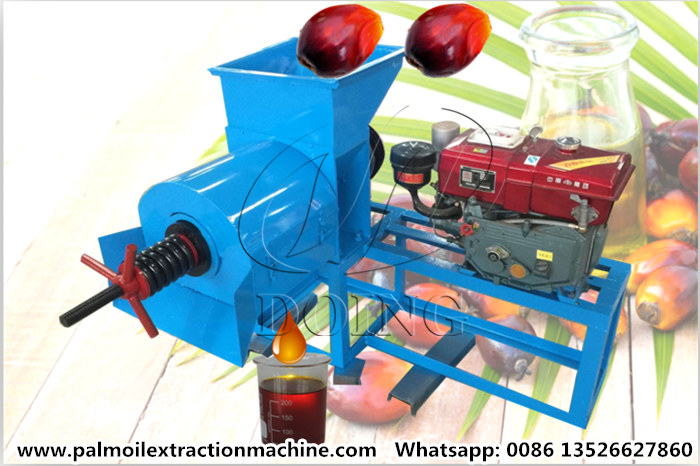 If you want to buy or have questions on palm oil processing equipment, you can get in touch with us by filling the form and we will get back to you with a quote or solution.