The cost to start a palm oil refinery plant involves many aspects which includes raw material costs or crude palm oil costs, transportation costs, palm oil refinery machines costs, palm oil refinery plant construction costs, electricity Cost of fuel, cost of maintenance of palm oil refinery machine, etc. Among these factors, it is most important to buy high quality palm oil refinery machines, as it will let you spend less in maintenance and replacement.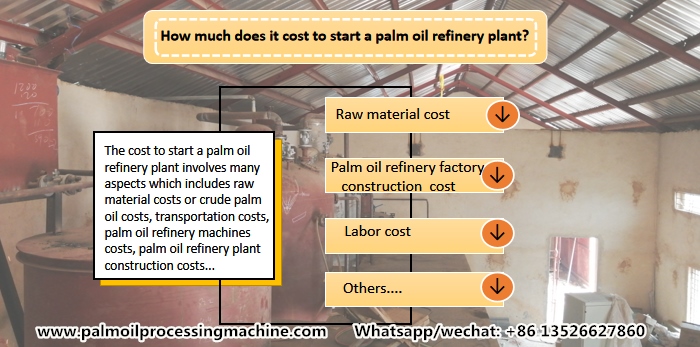 The cost of palm oil refinery plant is affected by many factors
Actually, the exact cost of a palm oil refinery machine would vary from the different requirements and specific situations. Usually, the equipment cost for setting up a palm oil refinery plant ranges from $ 60,000.00 to $ 300,000.00. This is just for reference. Different capacity, different situation of crude oil, different requirements on final refined oil and different equipment quality, the cost can be very different.
Here is some palm oil refinery plant projects built by Henan Doing Machinery. These palm oil refinery plant photos for reference only.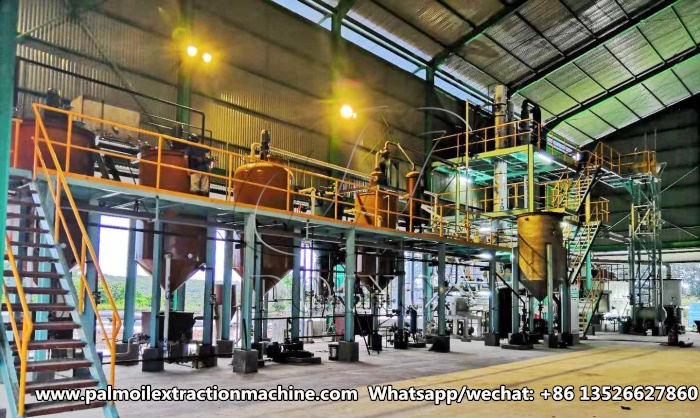 Indonesia 5tpd semi-continuous palm oil refinery plant project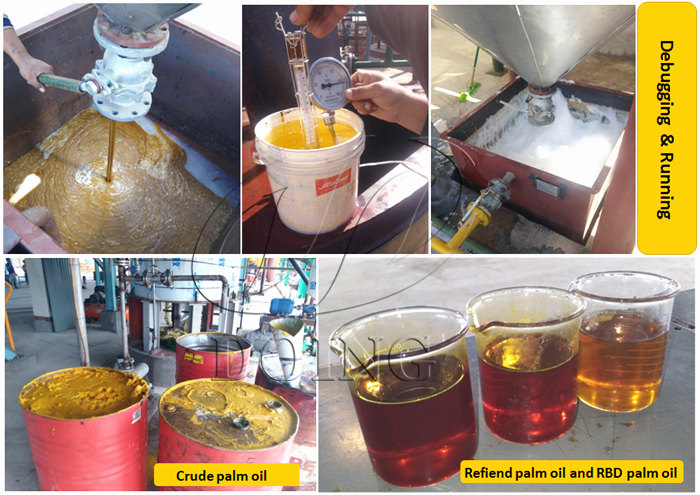 Peru 20tpd palm oil refinery plant project
Would you like to have a palm oil refinery to produce palm oil? Do you want to know the exact price of palm oil refinery machine? If your answer is yes, tell us your capacity and budget, our project manager and engineers will recommend the most suitable palm oil refinery machine for you. And Doing Company will give you the factory price to let you buy high quality low cost palm oil refining machine.